How Nord Anglia launched a multi-school entrepreneurial programme with 8billionideas
As a distinguished educational institution committed to providing a dynamic and comprehensive learning experience, Nord Anglia School is known for its dedication to academic excellence, innovative teaching methodologies, and fostering a vibrant school community.
The Challenge
Developing an engaging cross-group entrepreneurship programme
Nord Anglia School recognized the need for a transformative approach to engaging its students. Nord Anglia India was keen to take a very strategic approach to fostering real entrepreneurship in all of their five national schools. Brian Cooklin, Managing Director of the schools, wanted to know more about the opportunities 8billionideas could offer across the group of schools.
The Solution
Working closely with 8billionideas, Nord Anglia School seamlessly integrated a range of entrepreneurial programmes throughout the curriculum and extracurricular activities. We created a learning pathway for KS3, KS4 and KS5, and each school received 11 days' worth of learning time with 8billionideas. Our team would work collaboratively with each school to decide how and when the block of learning time would be utilised..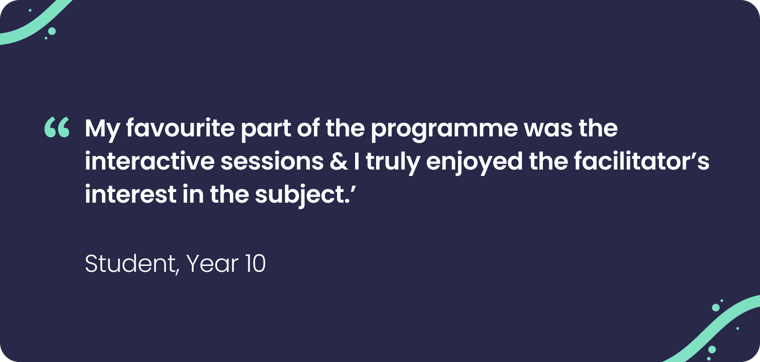 .
The Results
Our programmes kicked off in 2022 and continued into 2023. Students across all five Nord Anglia India schools received entrepreneurship and skills-based learning experiences from the 8billionideas team. Through interactive sessions and hands-on engagements, students were exposed to real-world challenges, enabling them to develop practical skills, think critically, and cultivate an entrepreneurial mindset.