How GWA's students became startup founders in 6 weeks with 8billionideas' Accelerator
GEMS World Academy welcomes students to an esteemed educational institution committed to providing a transformative learning experience that prepares them to become global citizens and future leaders. Situated in the heart of a vibrant international community, the school is renowned for its dedication to academic excellence, innovative teaching methodologies, and nurturing environment.
The Challenge
Lack of applicable and actionable entrepreneurship learning
Given the previously unprecedented level of entrepreneurial mobility modern learners have at their disposal due to advances in technology, The GEMS World Academy recognised the need for a scheme of work that encourages learners to view themselves as functional entrepreneurs and offers them the opportunity to flesh out their personal enterprises with the tutelage of established CEOs and business leaders.
The Solution
The GEMS World Academy Accelerator was a business programme that supported students in creating early-stage, growth-focused companies through education, mentorship, and financing. It intended to transform students into founders, and their ideas into start-ups.
8billionideas took an innovative approach to advancing students' existing businesses but also aimed to encourage those without existing ideas to think creatively and build businesses that will make a real profit in the real world.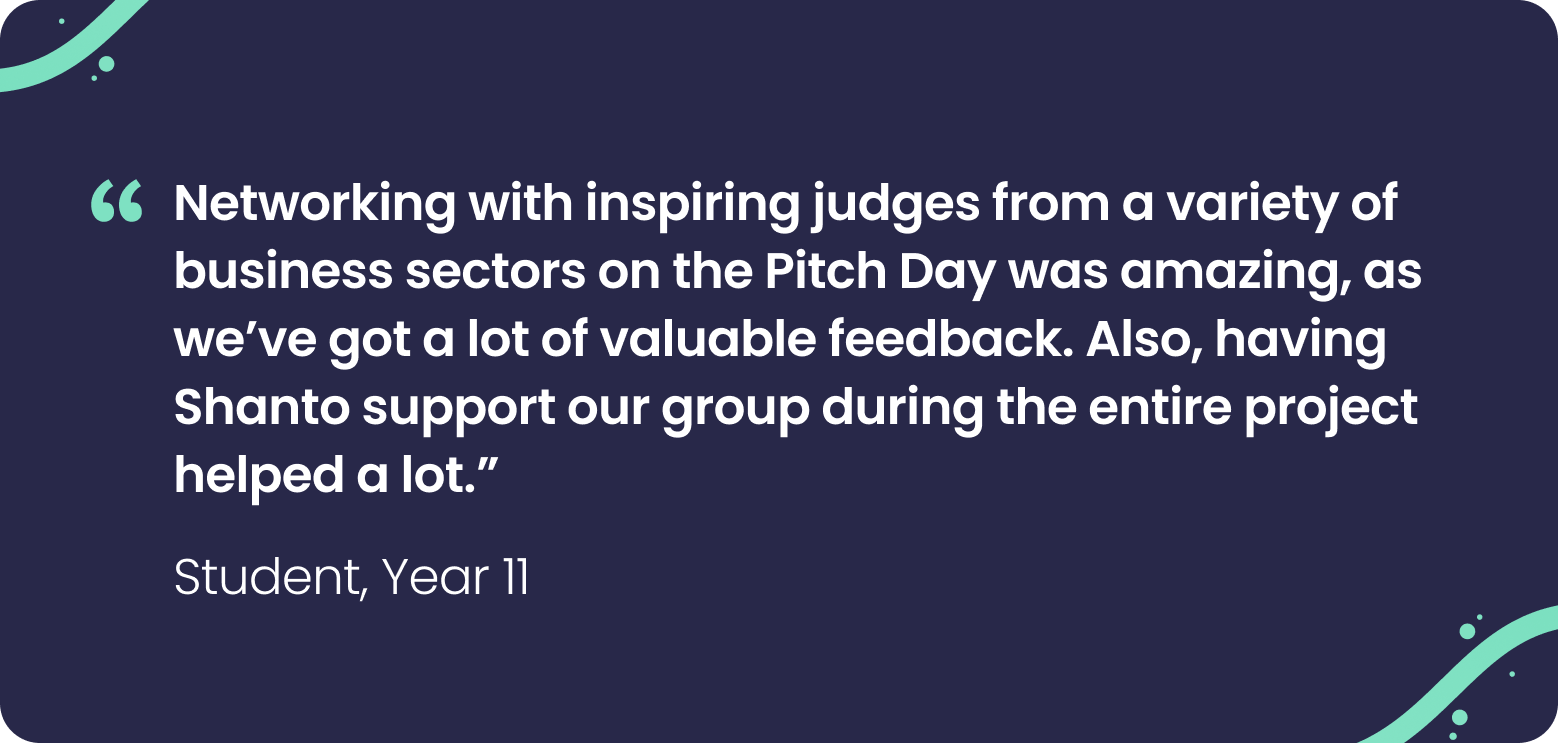 .
The Results
With the mentoring and guidance of business coaches and facilitators, start-ups consisting of several young entrepreneurs each developed their pitched decks over a 3 month period, geared towards gathering vital business data from potential customers and attracting future investors. The contents of each deck included complex projections and business plans, as well as company literature and marketing materials. The program culminated in a grand demonstration day, where teams presented their innovation solutions to a panel of active business owners and potential investors, after which a winner was selected for further guidance and investment.